Fashion
News
Event Report: An Evening with Disneyrollergirl
Navaz Batliwalla shared her insider knowledge with The Fashion Network

On Wednesday 25th April The Fashion Network hosted An Evening with Disneyrollergirl at the Flannels store in Manchester's The Avenue in Spinningfields, where Jordan McDowell quizzed Navaz Batliwalla about her successful fashion insider blog www.disneyrollergirl.net, on how she broke into the fashion industry, and on her advice for other upcoming bloggers and journalists about how to be successful in fashion media.
Starting off by introducing herself and her blog, Navaz explained that the name 'Disneyrollergirl' simply came from her fascination with Disney paraphernalia and love of 70s roller skating imagery.
She talked about her career to date, having studied fashion promotion and illustration. She says that she took advantage of various opportunities to do work experience for magazines, and when she landed the role of fashion assistant on an older women's magazine she learnt a lot in her five years there. She then took the bold move to go freelance for two years before being offered the position at the then-new publication CosmoGirl, which she says she jumped at the chance to do as she had always loved the energy and creativity of teen magazines.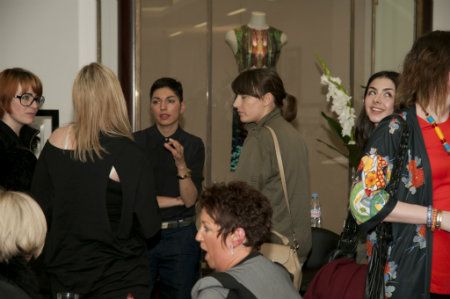 Navaz then talked about her blog, which she started in 2007 as a way of writing about all the press days and industry events she was attending but had nowhere to talk about them. The blog was originally anonymous, as it was a fashion insider blog, but she decided to go public after three years when she realised people trusted the opinions of bloggers they could actually see, and that she wanted to try out video blogging as well as attend some of the many events she was being invited to.
Navaz was questioned on the relationship between bloggers and brands, and she admitted the relationship is still developing as it's all still quite new and that no brands currently stand out as managing these relationships particularly well. She advised brands to seek out bloggers who are already talking about their product, and to build fewer stronger relationships with blogs that make sense so that the collaboration is more genuine.
She also talked about the longevity and future of blogging, which she can only see continuing to grow and develop. She compared this to print media, and predicted that in the long term, younger generations won't have the same nostalgia for magazines and some of the mainstream weeklies may suffer.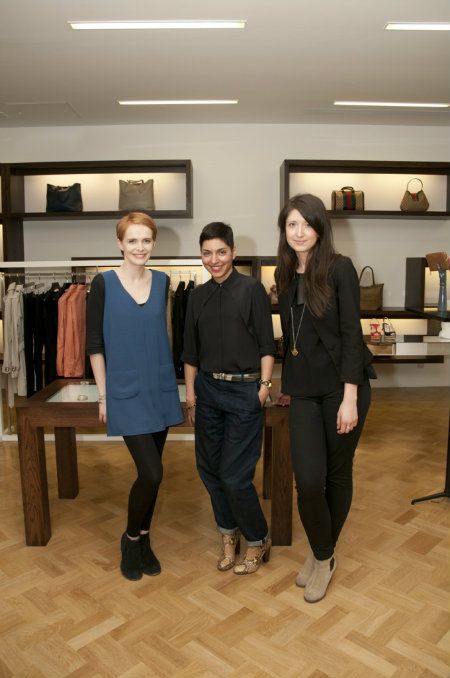 When asked about getting a career in fashion media she advised that although she took the fashion route when studying and thinks fashion colleges are great, it's not the 'be all and end all', and that it is work experience that is crucial. She also advised that people who get those work experience placements should really make the most of them through networking, making valuable contacts and keeping in touch with them!
Finally Navaz gave her top career tips:
• 'Don't come with problems, come with solutions': ie make your boss' life easier.
• 'Look for the doors': ie always be aware of the opportunities around you, and don't dismiss any of them at first glance.
Words by Jennifer Scrafton
Photography by Luke Sampson

Recent comments...
You must be registered and logged in to post a comment.
All comments submitted on this page do not express the views of MFN, we will endeavor to remove any offensive, rude, defamatory comments.