Fashion
News
Brand in Focus: Republic
Sarah Chitty of Republic discusses the brand and what they're expecting from candidates looking to secure a future career in the fashion industry this summer

Could you tell me a bit about Republic?

Formally known as 'best jeans' since our launch in 1986, we became 'Republic' in 2000 and with unprecedented success in recent years the company has grown to become the UK's leading multi-branded high street fashion retailer offering customers the best possible mix of fashion, brands, quality and value.
What is your role at Republic? How long have you been working there?
Senior HR Business Partner working closely with Buying, Merchandising and Design. I've worked at Republic for nearly 8 years.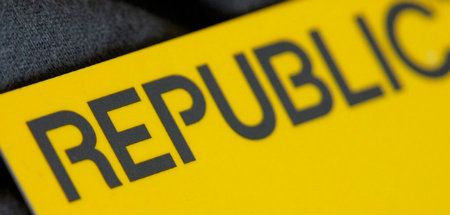 What can we expect from Republic in terms of summer recruitment?
Whilst our focus is Buying, Merchandising and Design candidates we'll also be looking to recruit for roles in Marketing. We have a broad range of roles we're looking to recruit for across Buying, Merchandising and Design – Graduate & Junior Designers, Trainee and Assistant Buyers, Allocators and Assistant Merchandisers. We place a huge emphasis on developing talent in these roles and are looking for candidates with applicable skills.
What are type of qualities are Republic expecting to see from candidates in today's tough industry climates?

Innovative, fresh and exciting talent who are extremely passionate about their chosen field… and the Republic brand.
Is there any other news you would like to add about Republic?
We're in a really exciting place at the minute, our business is growing and we're looking for people to grow and develop with us.
Interview by James Harvey.

Recent comments...
You must be registered and logged in to post a comment.
All comments submitted on this page do not express the views of MFN, we will endeavor to remove any offensive, rude, defamatory comments.