Fashion
News
Featured Design Studio: SuperCrafts
The Fashion Network recently caught up with
SuperCrafts'
studio boss Hassan Torossian aka Mr Hass. Currently based at Islington Mill in Salford, the core services that SuperCrafts offers are art direction, graphic design and illustration.
The Fashion Network: How did you end up in Manchester?
MrHass: My life journey has seen me live in various place until a few years ago when Manchester became my adopted home. I'd reached a juncture where I wanted to begin my own enterprise and a base of operations was needed. Manchester was a place that offered lots of inspiration, so the move was made and the Studio has been growing ever since.
TFN: How did you wind up in Islington Mill?
MrHass: Well, previously I was working from HotSpurPress. There was need for screen printed T-shirts, which is how I met Mark Jermyn from
one69a
. I let it be known that if there was room to work alongside him at Islington Mill, I'd be interested in moving. SuperCrafts held its first exhibition in 2010, which was also the public launch of the company. It was in a small bar called Centro on Tib Street, which is now gone. Quite a modest exhibition, but there was a lot of illustrated originals and other unusual work. It got a good response. A few days after the show Jermyn offered a workspace alongside one69a and SuperCraft has been growing here ever since.
TFN: How would you describe SuperCrafts' USP?
MrHass: The fact that so much can be offered in-house and to the highest possible standards. Aside from the industry knowledge that I bring, there is also a range of technical skills which can be offered. SuperCrafts is a place where ideas are born and materialise from start to finish.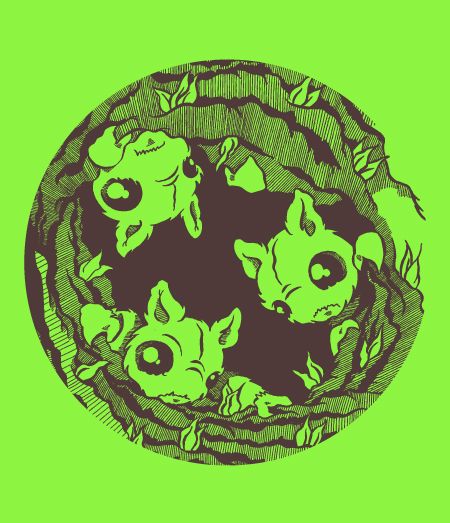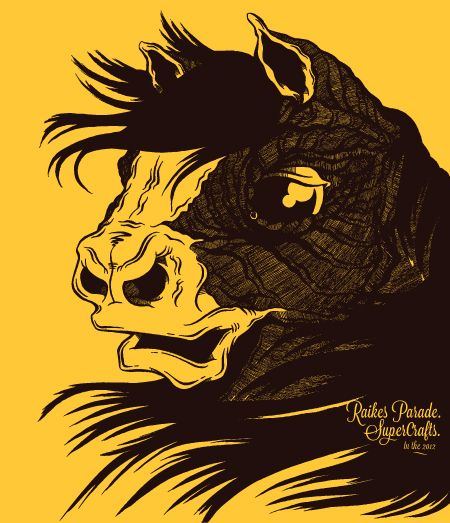 TFN: What sorts of projects are you working on at the moment?
MrHass: At any given time there could be one or two self-initiated projects alongside any commercial jobs that I'm working on. That helps push the the studio into the right areas without relying on commission work too much. It also means that creative ideas have an outlet, regardless of if there is a commission for it at that moment.
TFN: What new developments are in the works for SuperCrafts?
MrHass: Recently I've helped develop an arts agency with good friend Will Astbury, called Column Arts Agency. Column represents a small group of illustrators and artists whose work speaks for itself. The first column showing can be seen right now at the Print Odyssey Exhibition in Norwich until June 9th. The agency handles its role in terms of promoting and supporting artists, which means that I can dedicate more of my energy to the studio, producing work and continue along this chosen path.
For more information about SuperCrafts, please visit
super-crafts.com
.
As told to Carol Huston

Recent comments...
You must be registered and logged in to post a comment.
All comments submitted on this page do not express the views of MFN, we will endeavor to remove any offensive, rude, defamatory comments.