Fashion
News
Latest press release: Stitch event round-up
Stitch Menswear Trade show held another successful event this 15th-16th July 2012 with its second season at the Business Design Centre in Islington, turning the venue into a vibrant hotspot for various buyers, brands and press.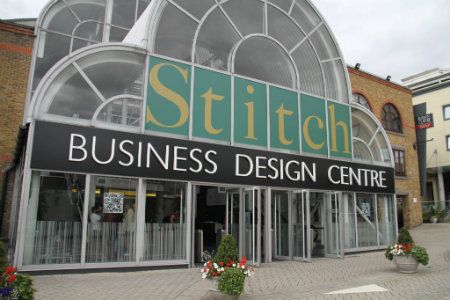 The three separate sections of the show went down well with both brands and buyers. The Vision section which champions new, start up and style driven brands looking for their first steps into a trade show arena had brands including Trikki, Mark Thomas Taylor, Bantum, Art Disco and Got Wood. The newly launched Switch area for dedicated Streetwear brands boasted labels including WeSC, The Hundreds, Crooks & Castles, Gravis, Abandon Ship, Kr3w and many more. While the main Stitch area was home to Firetrap, Luke, Bench, Gio Goi, Pretty green, Fly 53, Espirit, Flossy's, Gabbicci Vintage and Royal Elastics among others.
"It has been a really good show for me, retailers showing real interest. It's a great opportunity for me to get my brand and product in front of some of the key buyers." Mark Thomas Taylor: Owner-Mark Thomas Taylor

"We have had a great reaction to the brand. The Starter Black label collaboration hats are getting a lot of interest, it's great to meet such big buyers face to face and hear their thoughts on the products." Dacre Bracey: Owner-PXL Clothing

"Another great show for us. We are getting re-orders from buyers along with new possible retail doors opening which is really exciting for us. Always a great show for Pretty Green." Dean West: Head of Wholesales and International- Pretty Green

"It has been non-stop for us a lot of interest in the collection from a wide scope of buyers, this is a crucial time for Native Youth and Stitch is the brands first launch in to the UK market and we are so happy about the positive reaction from buyers." Juls Dawson-Just Consultancies; Sales Agent- Native Youth

A host of key UK and International buyers attended Stitch including Archive, B.E.A.M, Beams, Chemical records, Choice, Cruise, Drome, Fenwicks, Kudos, Mission Menswear, My-Wardrobe.com, Style Creep, Surfdome, Topman, Xile Clothing, Yakuza, United Arrows and many many more.

"Picked up at least 4 brands. Great to see some new and refreshing labels that are so on trend and just what we need at Unique & Bromley. Great move forward for a UK show." Andy Clark: Buyer- Unique & Bromley

"I really like the sections of the show segmenting the brands; it makes sense and is easier to shop as a buyer. Some very impressive brands on display." James Matthews: Buyer- Ran

"The show has really moved on. The new venue and layout have helped and there are some interesting new brands and products. Lots of brands that's relevant to the Article Store customer." Phil Stace: Buyer- Article Store

A host of key trade and consumer press attended the event to cover the brands on show; they were impressed with the quality of brands and variety within their collections.

"A great show with some great brands, it's my first time at Stitch and I will definitely be coming next season. Some amazing prints and colours emerging for SS13." Sophie Robinson-RWD magazine

"Another top quality show for Stitch, love the new floor plan and brands that are showing. Seeing a lot of head to toe prints that should brighten up the shop floors for SS13." Victoria Gallagher- Drapers

"We always support Stitch and have done from the beginning. The brands that show here are perfect for our magazine. We hope to continue and develop our working relationship with Stitch for next season." Peppe Orrou- Sport & Street

Various experiential elements helped bring the show and brands to life. There were DJ sets from DJ Rattus Rattus, Frank from Fun Loving Criminals and Acid Jazz Records. Music was provided by RWD magazine and DIY Radio. A live acoustic set from Dexter's on the Sunday and an appearance from Lethal Bizzle in support of his new brand Stay Dench were just some of the highlights on offer. There was a live Street Art session from Long Fox. Asos marketplace gave a seminar for brands in the Vision section.

The show was another successful season for Stitch menswear trade show. The next show will be held once again at the Business Design Centre in Islington on Sunday 10th and Monday 11th February 2013.

For more information please contact Lorna Milliken or Daniel Higgins at Radiator PR T: 0207 400 1120 E: lorna@radiatorpr.com; Daniel@radiatorpr.com
For details on Vision or any of the brands showing within this section please contact Jennagh Delaney jd@stitchmenswear.com To arrange an interview with Brian or a member of the Stitch team to talk about the new Switch area or any detail of the floor plan please contact Daniel@radiatorpr.com. Log onto www.stitchmenswear.com to register and hear all the latest news from Stitch.


Recent comments...
You must be registered and logged in to post a comment.
All comments submitted on this page do not express the views of MFN, we will endeavor to remove any offensive, rude, defamatory comments.