Fashion
News
Store in Focus: Hervia Bazaar
The Fashion Network member Phil James of Hervia Bazaar talks about the trailblazing Mancunian store.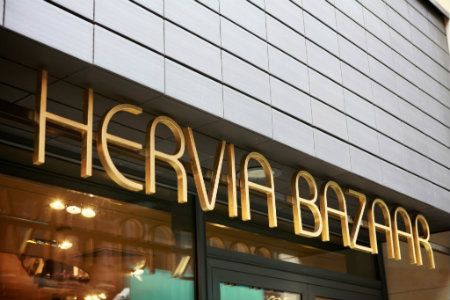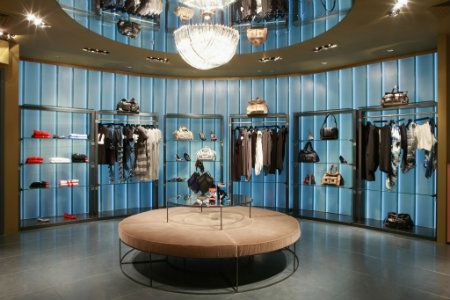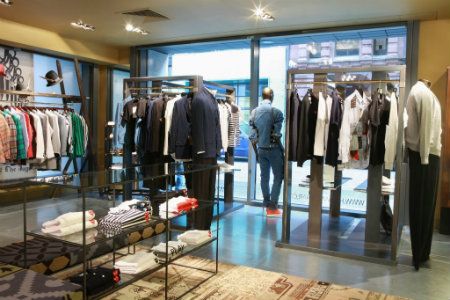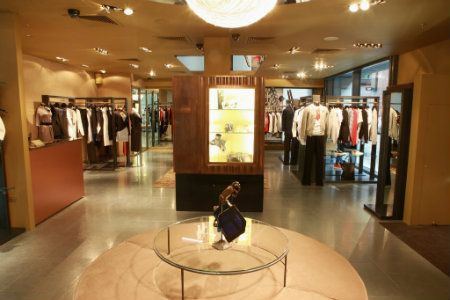 The Fashion Network: Tell us a bit about the history behind Hervia.
Phil James: In 1993 Oscar Pinto-Hervia founded Hervia, a trailblazing concept that was the first to stock debut collections from the late Alexander McQueen, as well as Helmut Lang and Hussein Chalayan. The brand is named after Oscar's mother, Hervia, and when the first shop opened in Manchester's Royal Exchange it became a legendary fashion hang-out. Oscar was devoted to Vivienne Westwood's iconoclastic style long before she became accepted into the mainstream and it wasn't long before Hervia was named by Vogue as one of the UK's finest designer stores.

Dramatically, the first Hervia was destroyed when an IRA bomb wreaked devastation on Manchester in 1996. In 2010 Hervia re-launched the original concept as Hervia Bazaar aiming not only to fill the design gap that seems to have opened up in the UK's north west, but to support and promote high-end fashion and British design talent to a worldwide clientele via the Hervia website. It is here you'll find designer clothing for both men and women that have been chosen for some of the most well known designers and also up and coming British talent.

The store is situated at 40 Spring Gardens, Manchester, M2 1EN, just of King Street, we chose this location as it's known for its designer clothing and luxury stores based stores and we felt it the best location for Hervia Bazaar. This spot gives us a great location just of the main shopping street where we are able to offer a one to one service to all of customers.


The Fashion Network: What does Hervia sell?
Phil James: We try and offer a unique range of clothing and accessories to our customers, we stock over 50 designers in-store and have selected the best of each collection to bring together an extensive range of men's and woman's fashion. Some of our most noted ranges include, Comme Des Gacons Play, Rick Owens, Hussein Chalayan, Yohji Yamamoto and Alexander McQueen.
It's always been important for us to find new brands each season to keep the store fresh and offer our customers something new. For AW12 we have just received our first collection from jewellery designer Shaun Leane. We are really excited to add his stand out collection to our other great jewellery brands such as Hannah Martin and Yazbukey, all of which we offer exclusively in Manchester. We have also received Jean Paul Gaultier clothing this seasons and are proud to offer this exclusively to the UK market. We continue to work and build on the collections from Rick Owens and Comme Des Garcons, which continue to be some of most popular and sought after Designers.


The Fashion Network: What is Hervia's USP?
Phil James: The Company is based in Manchester and all of the staff involved live and work here. We understand what we need to create to offer a totally different shopping environment than you can find anywhere else. The staff love the clothing that we stock and are involved in the selection of the collections, which helps us give the customers what they want. We are always looking forward for new brands and the next big trends. You won't find the labels we stock anywhere else in Manchester or even in the UK for many of the Designers. So you can expect something really special and unique when you visit the store, not only in terms of the setting, but the products and staff.

The Fashion Network: Can you talk a little about Hervia's relationship with Manchester, what do you bring to the city?
Phil James: The Company has been based in Manchester for over 17 years and with its growth the fashion scene in the city has also grown. We have always had a loyal base of customers based in the City, who know that we always have something unique for them on offer. I think for fashion lovers it's nice to know that the stock we sell is limited. We don't buy hundreds of items, normally just one in each size, so you know you're not going to walk down the street and see five other people wearing the same outfit. That's quite rare in fashion these days and it's a nice feeling for the customer. We always try and support the students in the city and we have many working for us in the office both in full time roles and internships over sorter periods of time. Many are customers and avid followers of fashion who fit well into our business and enjoy the opportunity to work with so many Designers and Labels.

The Fashion Network: 
What's next for Hervia?
Phil James: We are currently working on the online business www.hervia.com and the growth of the Hervia Bazaar store. For us the future is about bringing new and exciting designers into the fashion business and showcasing their collections in store and online. For our customers this means every time you call in you can expect something different and a new look to the store overall. We are focused on continuing to offer Manchester an exciting hide out for anyone who loves fashion.

www.hervia.com
http://www.facebook.com/herviabazaar
http://www.facebook.com/herviaVW
https://twitter.com/Hervia

As told to Greg Thomas

Recent comments...
You must be registered and logged in to post a comment.
All comments submitted on this page do not express the views of MFN, we will endeavor to remove any offensive, rude, defamatory comments.