Fashion
News
Blog to Watch: Cityscape Bliss
Czech-born, UK-based blogger Tereza Kohutova takes The Fashion Network behind-the-scenes of her beauty, fashion and lifestyle blog Cityscape Bliss.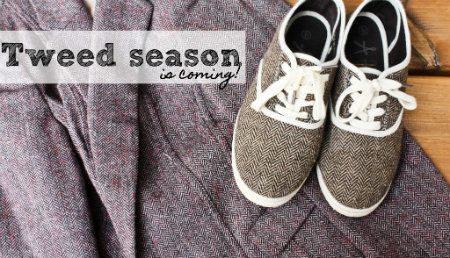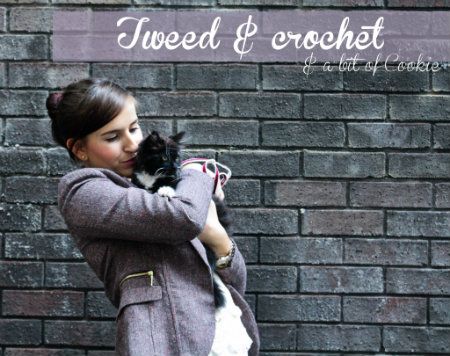 The Fashion Network: When and why did you start you your blog?
Tereza Kohutova: I started blogging on regular basis in December 2011, and there were actually quite a few reasons for this. As probably majority of bloggers, I found myself having a deeper and deeper interest in everything beauty and fashion related and felt a need to express it somehow. As a foreigner (I was born in Czech Republic but moved to the UK to study at university about 4 years ago), I found it difficult to find a group of friends who would share the same interests. Reading beauty and fashion blogs and discovering the communities behind them opened my eyes to a brand new environment, which seemed like a perfect playground where I could freely express my interests and opinions on anything around the subject.

The Fashion Network: What is your day job and whereabouts are you based?
Tereza Kohutova: I am currently a full-time student finishing my postgraduate degree in Destination Tourism Management, however I am also employed by the University College Birmingham as an Assistant Hall Manager on part-time basis. I am based in the city centre of Birmingham.

The Fashion Network: What do you like to blog about?
Tereza Kohutova: As I mentioned previously, I feel that my blog is a free-zone for me, where I can blog about anything as long as it is beauty, fashion and lifestyle related. Mostly I blog about beauty products I discover and fashion trends that I find captivating. However, I have to add that I keep my eyes and mind open while blogging, so I might throw in a lifestyle post on storage, literature or strange food, if I feel these are worth sharing with my readers.

The Fashion Network: How often do you update your blog?
Tereza Kohutova: Currently I blog on almost daily basis - if I can't blog daily, I definitely aim to post at least three times a week.

The Fashion Network: Describe your personal style and your favourite stores.
Tereza Kohutova: I feel that being originally from Czech Republic, my style is heavily influenced by the style there. I am not trying to be eccentric in terms of fashion, I would say my style is comfortable but polished - my wardrobe staple would be a blazer (of any colour or material) and black skinny trousers, occasionally spicing it up with dresses. I definitely prefer muted colours which compliment each other, rather than brights and contrasting tones. As to my favourite stores - being a student definitely requires strong budgeting skills, therefore I do keep my wardrobe full of basics and just add a few seasonal pieces here and there. I love looking through cheaper stores, such as Primark and H&M, and finding on-trend items, which are often similar to their higher-end counterparts in their looks, but the price tag is much more budget-friendly.

The Fashion Network: What do you think makes your blog stand out from other blogs of the same type?
Tereza Kohutova: I like to think that my readers enjoy reading my blog because the tone I write in is very friendly and 'like talking to your friend'. I always try to sound as natural as possible, just the way I would talk to my best friend, while telling her about my love for tortoise shell watches and my newest handbag from Select, rather than mechanically reviewing products. I also try to blog less main-stream when it comes to products, and love finding products that have not been blogged about before, which I have noticed my readers appreciate (and blame me for spending money on!:). As I mentioned at the beginning, I love the community which has been created around blogs and therefore interact with my readers on Twitter every day, keeping the friendly atmosphere going even beyond my blog and basically seeing all my readers as my friends rather than just readers (or even clients). In addition, I put great emphasis on visual aspect of my blog, providing clear images and photographs, sometimes incorporating them into collages.

The Fashion Network: How do people get hold of you?
Tereza Kohutova: I am available on Twitter almost every day for my readers to ask questions, discuss any subject or just generally interact, and on tkohutova@photographer.net for business purposes.
As told to Lauren Ainscough

Recent comments...
You must be registered and logged in to post a comment.
All comments submitted on this page do not express the views of MFN, we will endeavor to remove any offensive, rude, defamatory comments.