Fashion
Events
London Networking Event
Monday 20th August 2012
London Networking Event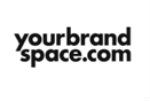 VENUE: Apartment58, Poland Street, London

DATE: Monday 20th August 2012

SCHEDULE:
6:30 pm | Doors open
7:00 pm | Presentations
7:30 pm | Q&A session and open discussion
8:00 pm - 11:00 pm | Drinks and networking

TICKETS FREE to attend but reservation is required in advance by clicking here - Spaces currently open for retailers only
For any enquiries contact Louisa on lvalvano@yourbrandspace.com.

BEING AN INDEPENDENT DOESN'T MEAN BEING ALONE!

Come and meet three great supporters of independent fashion: Fashion Association of Britain, yourbrandspace.com and London Fashion Network.

The Fashion Association of Britain (FAB) and www.yourbrandspace.com exist to promote, strengthen and develop the independent fashion sector, embracing both retailers and their suppliers. At this relaxed networking event taking place on Monday 20th August at Apartment58 you'll hear how they can make your business stronger and more profitable - at virtually no cost to you.

The FAB story will be told by industry commentator and ex-Editorial Director of Drapers, Eric Musgrave. The yourbrandspace.com concept will be explained by founders Samantha Bleasby and Louisa Valvano, who have many years of experience working on the Pure London show and the WGSN trends website.


The event will also provide a rare opportunity to meet and network with other independent fashion store owners and suppliers in the independent sector, so don't be shy!
NB Please ignore the 'Reserve your place' tab on this page. This event is free with registration.